Parco Villa Trecci is reopened for visits from 2 May 2022, with the beginning of the good season. Starting from the reopening will be available for all the citizens of Montepulciano, our card " Parco Villa Trecci friends". The card, of euro 20,00 will be personal and allows the entrance to the Park and the events for the entire calendar year. The card will be renewable yearly and will gives the opportunity to visit San Bartolomeo di Caselle Church, by revervation, and to celebrate private religious ceremonies. The cards will be available at the Park.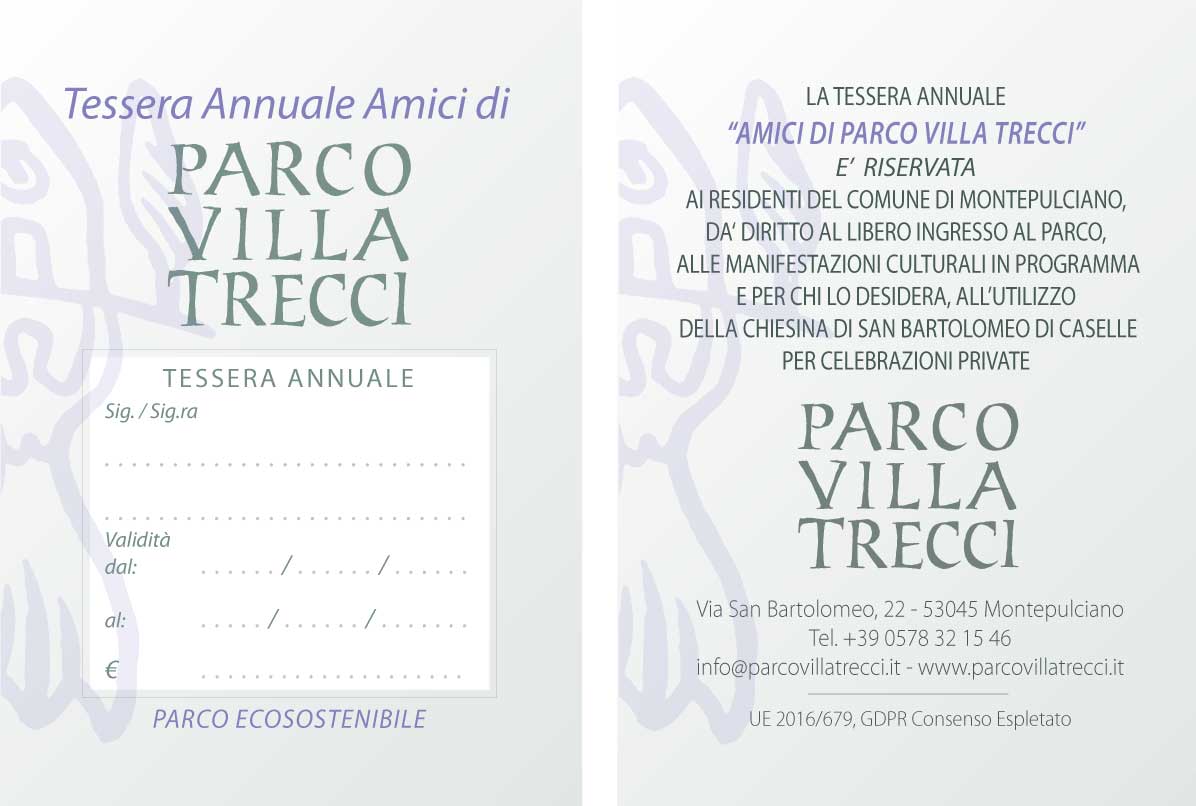 Entrance
The price is euro 10 for each person. Free entrance for children under 12 years of age. Guided tours must be booked in advance at info@parcovillatrecci.it and the cost is Euro 15 per person.
We kindly ask you to book the visit by our email address info@parcovillatrecci.it
or by phone to the following number: +39 0578 321546

Opening time: from 10.00 am to 12.00 am and from 3:30 pm up to 5:30 pm
On Sunday the park will remain closed
We appeal to the sense of responsibility of our guests in accepting the prevention measures of the law that will be implemented in the Park.